DELIVERY
We deliver! Surprise someone with a hand-delivered, florist designed arrangement. All products & services are guaranteed!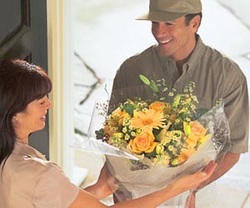 DELIVERY POLICY
Deliveries are made Monday through Saturday (Sunday delivery is available for funeral orders only). We can make same-day deliveries for you when you call before 12pm! The minimum to most delivery areas is just $20. Our delivery fee is $9.99. To place a delivery order, we require the name of the recipient, full address and phone number.

*FREE delivery is offered to all Vernon schools, businesses & funeral homes.

---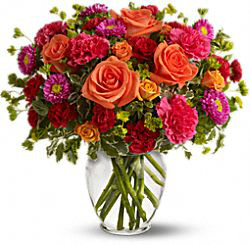 DELIVERY AREAS
New Jersey delivery areas:
Vernon, Highland Lakes, Glenwood, Sussex, Franklin, Wantage, McAfee, Hamburg, Hardyston, Ogdensburg, Hewitt, Stockholm, Sparta, Newton, Greenpond, Oak Ridge, West Milford, New Foundland.

New York delivery areas:
Warwick, Florida & Pine Island

*World-wide and out-of-town delivery available through our 'wire-out' service, or let us give you a phone number for a florist in the area you're looking for. When you call a florist directly, you get the most bang for your buck.



---


SHOP LOCAL
Be aware of 1-800 phone numbers and wire services- they are not florists. They are simply answering services who outsource and keep most of your money for their fees. Only a small percent of what you pay actually goes to the florist who is filling your order. Call a florist directly to ensure that all of your money is going towards your flowers. Shop local and save $!


---