FUNERAL FLOWERS
At Highland Flowers & Gifts, we understand how difficult it is to order flowers for a loved one. Let us assist you in choosing the right pieces. Stop in to order in the store, visit our catalog or call us at 973-764-5040.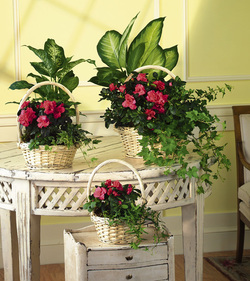 FUNERAL HOMES SERVICED
D'agostino Funeral Home- Wanaque, NJ

Donovan Funeral Home- Goshen, NY

Ferguson's Funeral Home- Vernon & Sussex, NJ

F. John Ramsey Funeral Home- Franklin, NJ

Goble Funeral Home- Sparta, NJ

Iliff-Ruggiero Funeral Home- Newton, NJ

Lazear-Smith & Vander Plaat Funeral Home- Warwick, NY

Lippincott Funeral Home- Chester, NY

Morrison's Funeral Home- Butler, NJ

Pinkel Funeral Home- Sussex, NJ

Purta Funeral Home- Pine Island & Florida, NY

Richard's Funeral Home- West Milford & Riverdale, NJ

Scanlon's Funeral Home- Pequannock, NJ
Smith-McCracken Funeral Home- Newton, NJ
Stickle-Soltesz Memorial Home- Newfoundland, NJ
Strong-Basile Funeral Home- Warwick, NY
Wood Funeral Home- Branchville, NJ
---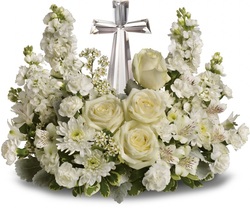 TABLE PIECES
Table arrangements start at $65 in a vase or basket. Choose a table piece to compliment a photo table, or send a table piece for the family to take home.

*Pictured: The 'Divine Peace' arrangement.
---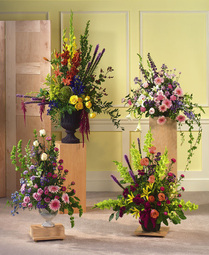 FLOOR BASKET ARRANGEMENTS
Floor baskets can be custom made to suit your needs. Let us make a beautiful mix for you, or tell us what you'd like your basket to include. Starting at just $65.




---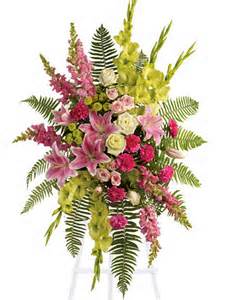 STANDING SPRAYS
Standing spray arrangements start at $150. Give us a color scheme and let our designers create something beautiful, or choose a standing spray from our catalog.


---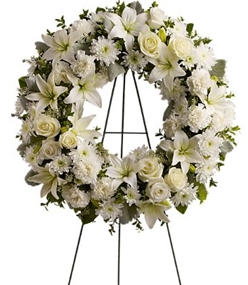 WREATHS
Wreaths are a staff favorite here at Highland Flowers & Gifts. They can also be made in the shape of a heart or a cross and can be customized Starting at $150.

---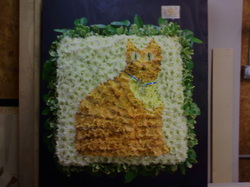 CUSTOM PIECES
Let us design a custom floral piece for you in memory of your loved one. Call us for details at 973-764-5040.








---